DUBAI WORLD SUPERSERIES FINALS COACHING FORUM 2017
DUBAI WORLD SUPERSERIES FINALS COACHING FORUM 2017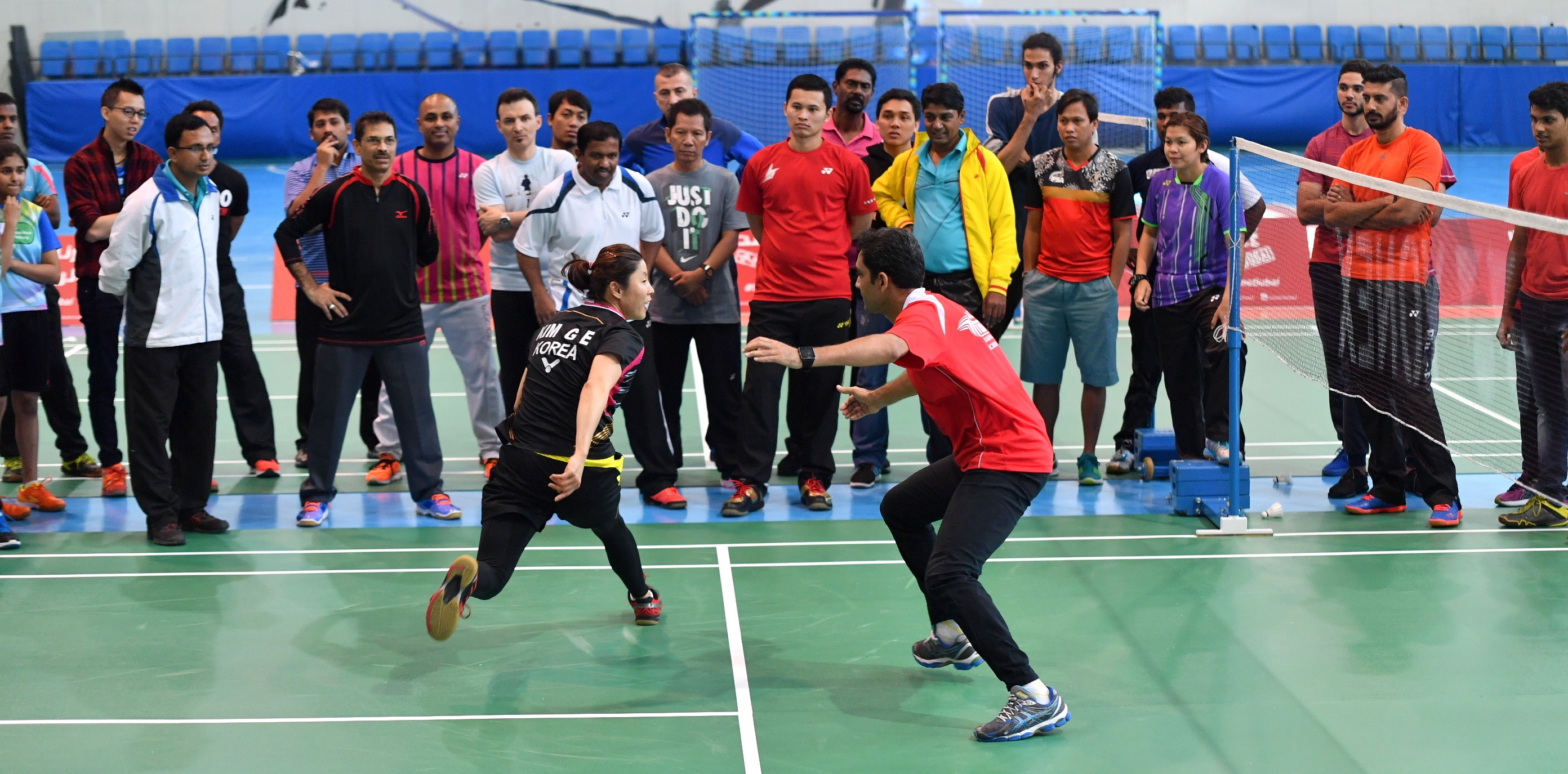 In line with our vision of creating a badminton centre of excellence in the UAE, we initiated a prestigious annual International coaching forum in 2015.
Supported by the BWF and in conjunction with the Dubai World Superseries Finals, the 2015 and 2016 editions of the International Coaching Forum gave the opportunity for coaches from around the GCC region and further afield to attend the Nad Al Sheba Sports Complex and participate in two days' of talks, discussion and practical training, also having the chance to network with each other and the speakers – all internationally renowned experts in their field. Click below for details of the 2015 and 2016 themes and speakers.
The 2017 International Coaching Forum will take place on 15 and 16 December.
DUBAI WORLD SUPERSERIES FINALS COACHING FORUM 2017
DATE: 15TH AND 16TH DECEMBER
TIME: 09:00-13:00
VENUE: NAD AL SHEBA (NAS) SPORT COMPLEX, DUBAI, UAE
COST: $80 USD
Attending coaches will receive transportation and tickets to attend the BWF Dubai World Superseries Finals on Friday 15th December and Saturday 16th December.
Places are limited and will be filled on a first-come-first-served basis. Registration will close on Wednesday 7th December 2017. Attendees are responsible for arranging their own accommodation, transport to the forum and travel visa (if required).
Speakers:
Martin Andrew, England
Aparna Popat, India
Ian Wright, England
John Shearer, Scotland
Note:
Registration and online payments are handled securely via UAE Badminton Federation website through the provider SportyHQ.com
You will be guided to create an account (free, non-obligatory) with SportyHQ during the registration if you do not have one already
Click the Download PDF link to download the Program Outline in pdf format
Register