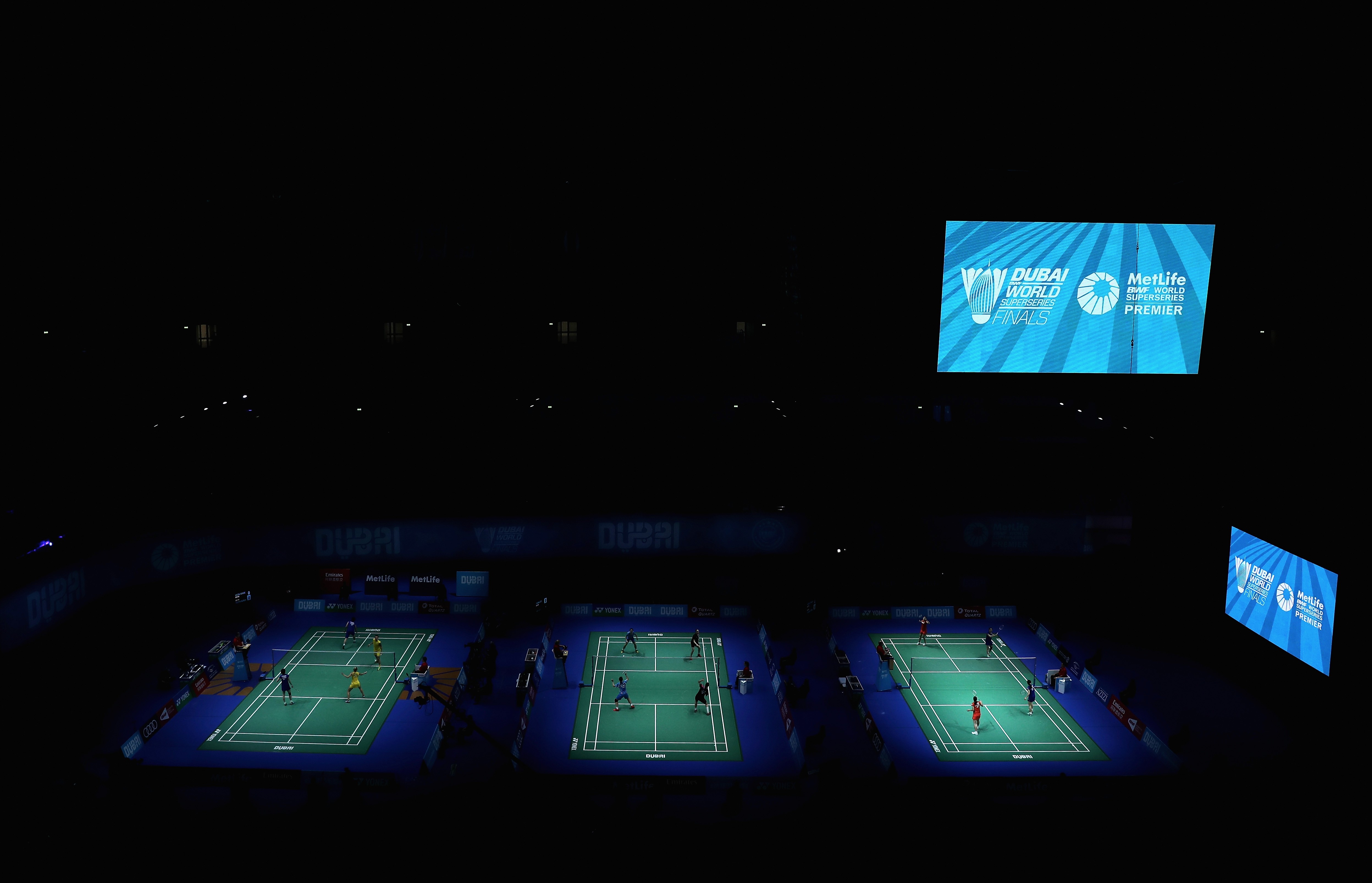 Competitions and tournaments are central to stimulating interest in sports at all levels -- a powerful tool that provides a pathway for players to graduate from club competitions to the highest possible levels and compete against the world's best.
UAE Badminton events are classified into four general categories as below.
Tournament Structure
a) Club Championships
b) Individual Championships
c) Individual Junior Championships
d) Community Events
Tournament Categories
Club Championships
UAE Badminton Gold Club Championship
UAE Badminton Sliver Club Championship
UAE Badminton Bronze Club Championship
Individual Championship

UAE Badminton Gold Championship
UAE Badminton Sliver Championship
UAE Badminton Bronze Championship

Individual Junior Championships
UAE Badminton Gold Junior Championship
UAE Badminton Sliver Junior Championship
UAE Badminton Bronze Junior Championship
Community Events
All other types of Badminton events such as Corporate/ Multisport tournaments, Government entities tournament, and other social tournaments.
Sanctioning Form
All the event organizers shall submit the Event Sanctioning Form to UAE TTBA not less than Three months before the event commencement date.
UAE Badminton Calendar
The National Federation (UAE TTBA) will then review the sanctioning form and instruct the organizers about any of the possible outcomes as given below.
Accept the proposed date and issue a "No Objection Certificate."
Reject the proposed date and advice the event organizers to choose a new
Once the tournament (including the date) is approved, the event will then be officially "Sanctioned by UAE TTBA" and will appear on the official website under the UAE Badminton Calendar.
Tournament Prospectus
Each event organizer shall submit the Tournament Prospectus to UAE Badminton not less than Two months before the event commencement date.
Tournament Execution
UAE Badminton, in consultation with the event organizers, shall appoint the tournament referee; the referee will work closely with the organizers to ensure the smooth running of the tournament and apply the BWF/ UAE Badminton rules and regulations.
Procedure of Event sanctioning (explained)