Running on twelve courts 1st June – 2nd September 2017, badminton is one of the most popular sports offered at Dubai Sports World (Dubai World Trade Centre). 2015 and 2016 each saw a total of almost 20,000 hours of badminton played on the Shuttle Time Dubai courts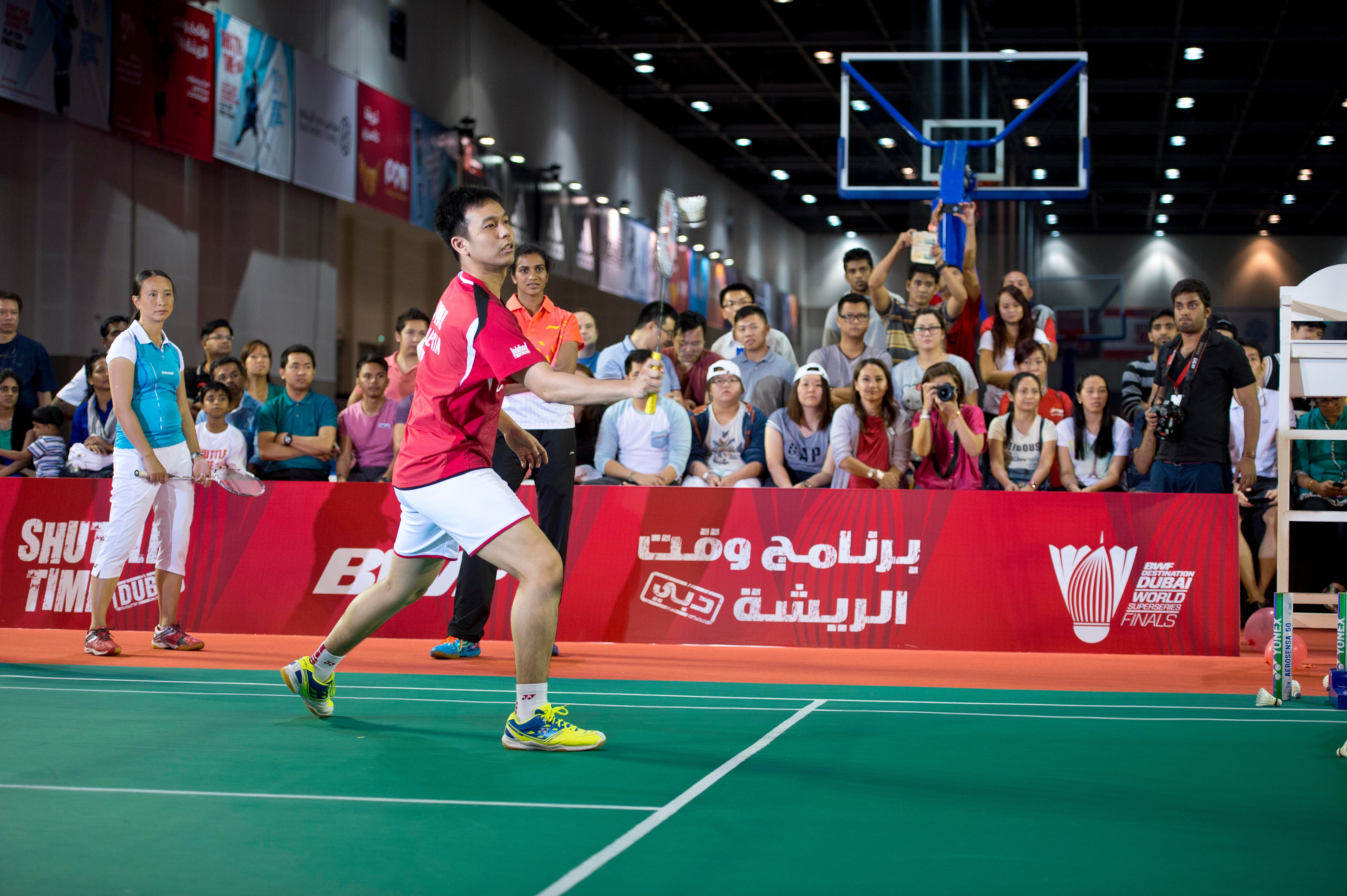 Local badminton academies will offer paid for coaching and courts will be available at all times for players will be able to enjoy their sport.
Government ministries, ladies groups and targeted companies will also be invited to play and we will be hosting the third edition of the Shuttle Time Dubai Clubs Championships running over five weekends. In each of 2015 and 2016, around 140 players from 16 clubs participated in the Championships.