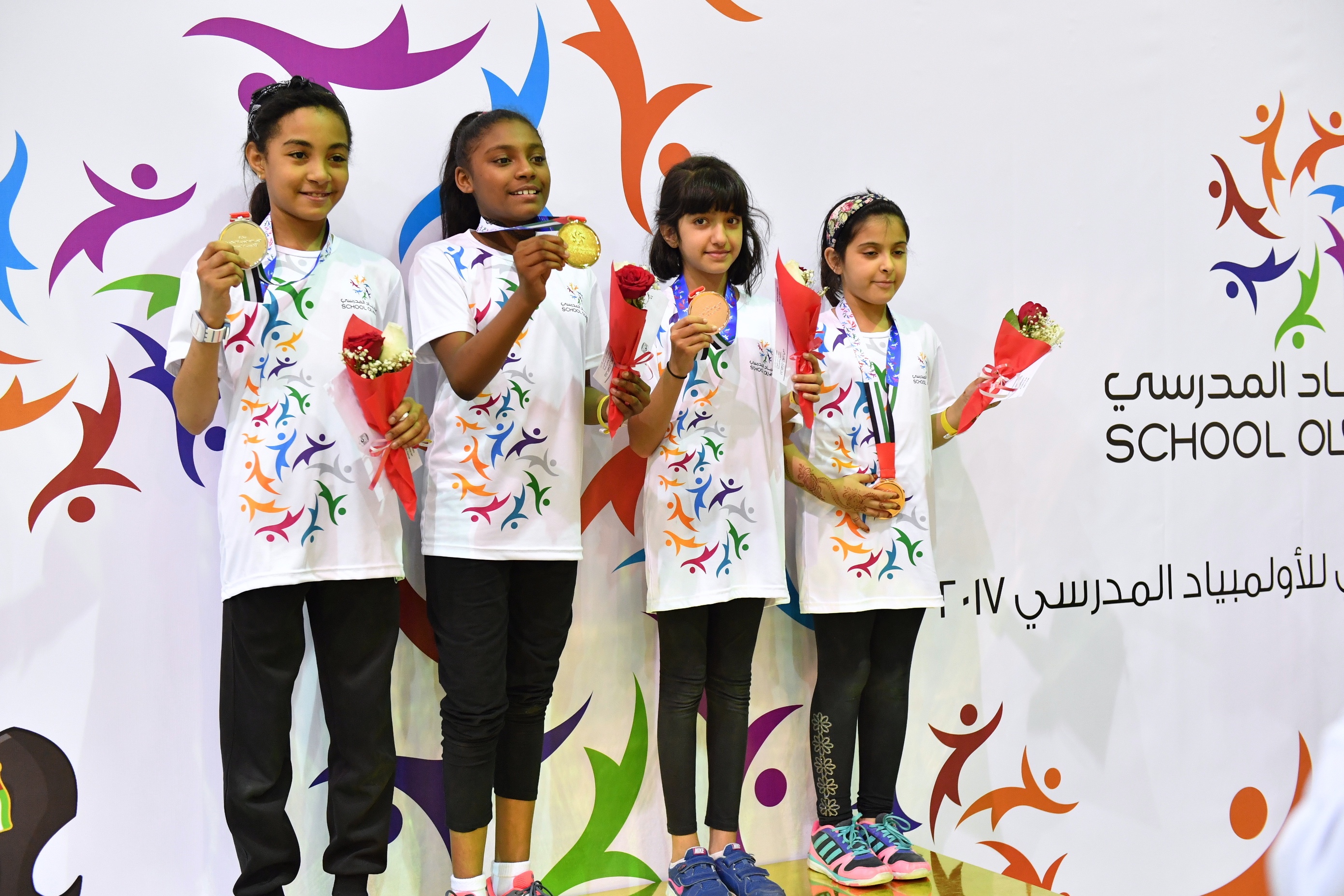 Badminton joined a select group of sports when it made a successful debut at the Finals of the 5th UAE School Olympics, with 173 players (89 boys and 84 girls) contesting the Under 11, Under 13 and Under 15 categories on the 24th and 25th of April 2017.
In October 2016 it was announced that badminton would be the first racquet sport to be included in the School Olympics, joining athletics, swimming, judo, taekwondo, fencing, archery, shooting, and jiu-jitsu.
Following the announcement, Shuttle Time Dubai, which has been operating in Dubai for three years, extended its Dubai-based programmes, establishing 18 Badminton School Olympic Training Centres across the UAE, with an estimated 500 players training three times per week. In Dubai, the National Training Centres established in 2015 served as the Olympic Training Centres.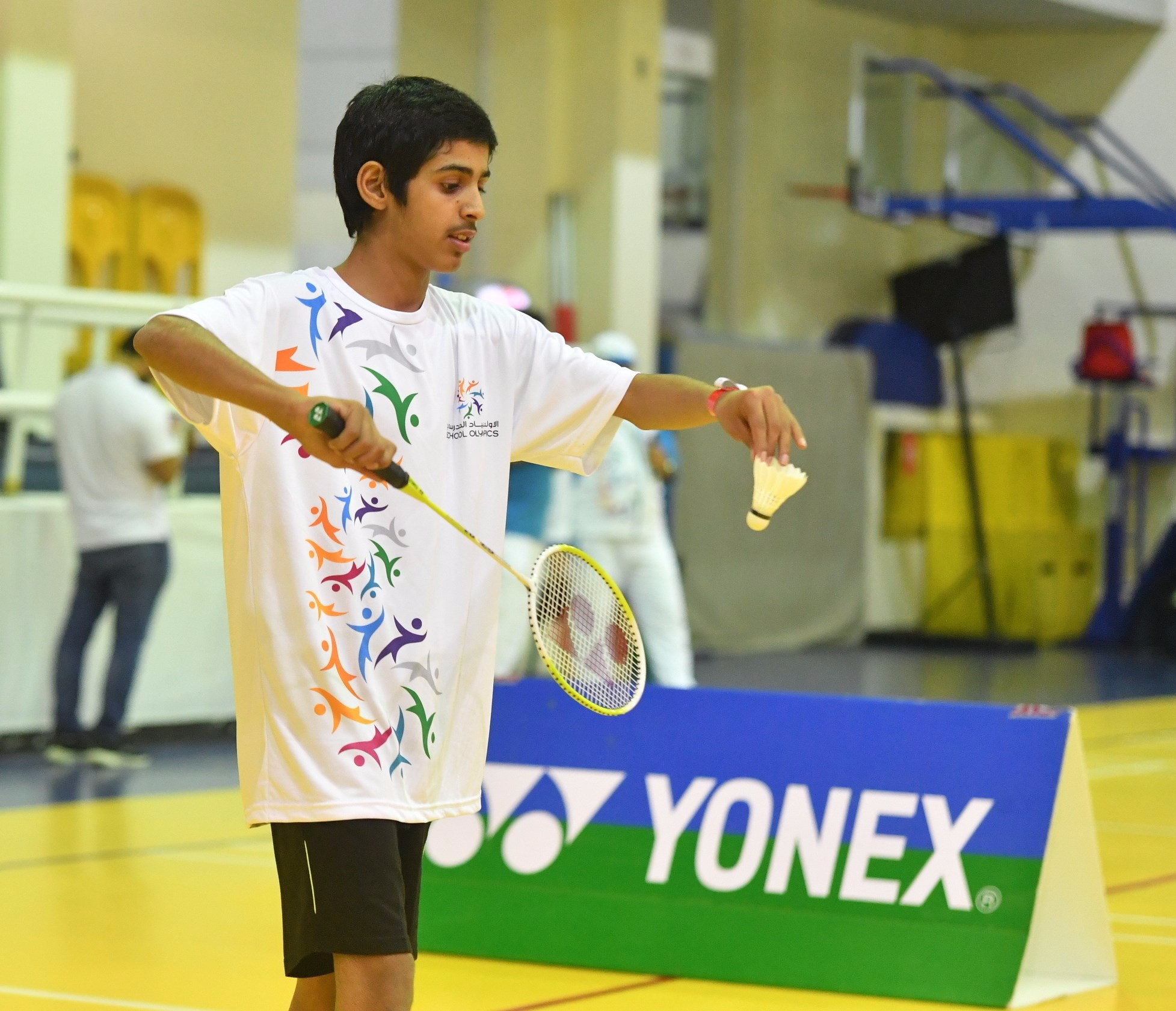 The extensive preparation across the UAE paid off last week, with an exciting competition in both the girls' and boys' three age categories at the UAE School Olympics.
The team representing Dubai showed the benefits of involvement in the Shuttle Time Dubai programme, dominating the competition. Dubai took home all but four of the medals, taking five gold, five silver and ten bronze for a total of 20 medals. The team from Eastern Sharjah also performed well against more experienced opposition, taking home one gold, one silver and two bronze.
Eastern Sharjah's gold came in the Boys Under 11 competition, won by Hamed Saeed Mohammed. Dubai's winner in the Boys Under 13 division was Rashed Abudallah Hasan, while in the Under 15 the winner was Saeed Omar Mohammed.
In the Girls competitions, the Under 11 category was won by Ayah Mohammed Abdullah, the Girls Under 13 division was won by Sheikha Saeed Rashed, and the Under 15 was won by Roudha Saeed Rashed, all from Dubai.
Dubai Badminton Development Manager Jaffer Ebrahim said, "It is fantastic to have badminton involved in the UAE School Olympics for the first time. This event has given us the opportunity to introduce more children in the other emirates to the sport, and by training the teachers and providing equipment we hope to see the numbers of children participating in badminton continuing to grow. This competition is also great experience for the children who wish to pursue the sport at elite level, and will inspire them to work hard to achieve their goals.
"Hopefully one day we will see children who started playing with Shuttle Time Dubai make it to the international stage and compete in the Olympic Games."
UAE School Olympics 2017 - Badminton Results
Boys Singles Under 11
Position
Name
Team
1
Hamed Saeed Mohamed
Eastern Sharjah
Gold
2
Mohamed Ali Mohammed
Eastern Sharjah
Sliver
3
Hazza Salam Mohammed
Eastern Sharjah
Bronze
3
Omar Khalid Yousef
Dubai
Bronze
Boys Singles Under 13
Position
Name
Team
1
Rashed Abudallah Hasan
Dubai
Gold
2
Abdallah Mohammed Ahmed
Dubai
Sliver
3
Ali Abdallah Morad
Dubai
Bronze
3
Ahmed Abdallah Darwish
Dubai
Bronze
Boys Singles Under 15
Position
Name
Team
1
Saeed Omar Mohammed
Dubai
Gold
2
Mohammed Ali
Dubai
Sliver
3
Othman Omar Mohammed
Dubai
Bronze
3
Zayed Khalid Al Shamshi
Dubai
Bronze
Girls Singles Under 11
Position
Name
Team
1
Ayah Mohammed Abdullah
Dubai
Gold
2
Hamda Ahmed Sabeel
Dubai
Sliver
3
Ghaya Khalifa Abdullah
Dubai
Bronze
3
Farah Ebrahim Al haji
Dubai
Bronze
Girls Singles Under 13
Position
Name
Team
1
Sheikha Saeed Rashed
Dubai
Gold
2
Shamma Abdullah
Dubai
Sliver
3
Hoor Ali Abdullah
Eastern Sharjah
Bronze
3
Shimma Ahmed Ebrahim
Dubai
Bronze
Girls Singles Under 15
Position
Name
Team
1
Roudha Saeed Rashed
Dubai
Gold
2
Sarah Ali Obaid
Dubai
Sliver
3
Latifa Yousef Mohammed
Dubai
Bronze
3
Methia Abdullah Mohammed
Dubai
Bronze
Team Standing in Badminton
Gold
Sliver
Bronze
Total
Number of players per team
Dubai
5
5
10
20
24
Eastern Sharjah
1
1
2
4
24
Abu Dhabi
0
0
0
0
12
Sharjah
0
0
0
0
21
Al Ain
0
0
0
0
24
Fujairah
0
0
0
0
24
Ras-Al-Khaimah
0
0
0
0
20
Ajman
0
0
0
0
24
89 boys and 84 Girls
173